Purolator Tracking
Add Tracking Number Track +1-888-744-7123       https://www.purolator.com Purolator, as Canada's leading integrated freight, parcel, and…
---
Purolator, as Canada's leading integrated freight, parcel, and logistics solutions provider, we have built one of Canada's most extensive transportation and logistics networks and supporting infrastructure. This makes our customers can count on the best service and support from Purolator, wherever they are. Purolator, fully owned by Canada Post, is an integrated freight and courier solutions provider for business customers. Enter the tracking number to track Purolator shipment, and Purolator Canada freight and get real-time updates. Provide Purolator courier tracking API and phone number.
Purolator can deliver mail and parcels that weigh up to 68 kg (about 150 pounds). If your parcel is heavier than this, Purolator International does book the right to refuse your parcel. That said, most people don't require to ship boxes heavier than 68 kg too often.
Purolator can deliver containers to the US, Canada, and worldwide to over 210 countries and territories. If you are shipping a package to someone, you just have to keep in mind that you'll have to prepare customs forms and tariff codes before getting your package to your local Purolator shipping center.
f you're sending or waiting for a package with the Purolator and you want to know exactly where it is, tries PT Tracker for free.
Official Website: https://www.purolator.com/
Contact Information: tel : 1-888-744-7123
Purolator Tracking Number Formats
It is a combination of 12 alphabetic and numeric characters (e.g. 999 999 999 999).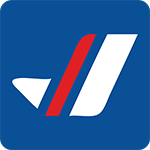 Customer Service Hotline
1 888 SHIP-123
(1-888-744-7123)
Freight Customer Service: (Pallets)
1-888-302-8819
TTY for the hearing impaired:
1-800-561-7876
Technical Support:
1-800-459-5599
 888 744-7123
 Live Chat at the top of the screen or call 1 888 744-7123.
Frequently Asked Questions – Purolator Tracking
How do I track a Shipment?
To track the status of a shipment, from pickup to delivery, with real-time tracking information, click on Track a Shipment and enter a tracking number (PIN) or reference. You can also contact us through Chat or our Customer Support Centre.
Can I track a Purolator package without a tracking number?
It is possible to track your Purolator package without a tracking number. You can use a pin or contact number to track your parcel on the Purolator track shipment page. You should double-check that your tracking number isn't in your email with your cargo confirmation since you should use Circuit Package Tracker for more easy tracking.
Does Circuit offer better tracking than Purolator?
The circuit offers better tracking than Purolator with its simple search function and up-to-speed details on the whereabouts of your parcel. Couriers are often bogged down and crushed with deliveries. This can lead to slow updates on the status of your parcel.
How late does Purolator deliver?
Purolator can deliver parcels as late as 9 pm. You can pay additional to receive a container before a certain time. These options include: 
Purolator Express® 9 AM

Purolator Express® 10:30 AM

Purolator Express® 12 PM

Purolator Express® Evening between 5:30 and 9 pm
How long does it usually take to deliver an international package with Purolator?
Purolator Express International can ship international parcels fast. If your parcel doesn't require to be delivered urgently, you can select this choice and expect delivery after two or more business days.
How long will Purolator hold a package?
Purolator will keep your parcel at the selected shipping location for a maximum of 5 days. Someone can pick it up for you with a photo ID and other necessary information, like the tracking number or proof of address. 
How to sign up for a Purolator package
To sign for your Purolator parcel, simply stay home when you see the information that it is out for delivery. If you can't, you can pick it up at the chosen location recorded on your tried delivery slip. You can select SNR (signature not required) for your parcel if you can't adjust to staying at home to sign. 
Why is my Purolator package not moving?
If you have sent a parcel to someone and your Purolator status is "pending," just be patient. It will be sent to the last destination when the delivery plan is prepared. However, if your parcel has been sent and you notice in Circuit Package Tracker that it has not moved in a week or so, there may be a delay. 
Delays can occur for several reasons. Unless your package is lost in transit, it will be resolved eventually. Some causes of delivery delays include:
Delivery volume

Bad weather

Packaging issues

Technical difficulties 

Documentation errors
How do I find a tracking number for a shipment I previously created?
Follow these steps to find a tracking number for a previously created shipment:
• Login and go to 'My Account
• Click on 'Shipments'
• When the 'View Shipment Activity' page is viewed, leave all the fields blank, except for 'Date Range'
• Select the desired date range
• Click on 'Search'
Can I be advised by e-mail if there is a delay or once my package is delivered?
Yes, you can request to receive exception notifications and delivery notifications via e-mail by signing up to our E-mail Notifications feature on the Tracking page. You can also sign up for e-mail notifications when creating a shipment online, or when using Purolator E-Ship Server (ESS), or Purolator E-Ship (EDI).
My package is 'on delivery. What time will my package arrive?
When tracking your shipment, the Tracking Details page will indicate the estimated date of delivery. The arrival time of your package will depend on the service selected by the shipper. To see a list of our suite of services and their delivery timeframes, visit our Shipping Services page.
How often is tracking information updated online?
The tracking information is updated every time your shipment goes through a Purolator facility. It can happen that you do not have tracking information for several days if the next stop is more than a day away. Your package should be delivered by the expected delivery date mentioned in the tracking details.
What does 'delayed due to missed delivery' mean?
If your shipment is scanned as "Delayed due to missed delivery", it means that our driver was unable to make a delivery attempt. It can be due to an on-road emergency such as an illness or accident. It can also be because the driver, unfortunately, did not have time to complete all deliveries.
What do I do if my package is scanned Is Address Correction Required?
If your package is scanned 'and address correction is required, please contact us via Chat or visit our Contact Us page. We will be able to make the necessary corrections and ensure your shipment is delivered as soon as possible.
How do I update the address on a shipment I am expecting?
To update an address on a shipment, please contact us via Chat or through our Contact Us page.
Is it possible to have my shipment delivered to a different address?
To have your shipment redirected to a different address, please contact us via Chat or through our Contact Us page.
What if I missed my package being delivered?
For residential delivery, a notice of delivery will be left advising where the shipment is being held for pickup. Your shipment will be held at our shipping location for a maximum of 5 business days. Some exceptions may apply.
For alternate arrangements, please contact us via Chat or through our Contact Us page. Additional charges may apply.
When tracking, how do I view the Proof of Delivery?
To protect customer privacy, authentication is required to view a shipment's Proof of Delivery (POD). While basic shipment information can be viewed by anyone who enters the shipment's Tracking Number/PIN, the POD contains private recipient information, such as the pickup and delivery address, and delivery signature.
To view the POD, the following information must be provided:
• Canadian shipments require one of the following: origin postal code, destination postal code, or the bill to account number
• U.S. shipments require one of the following: origin postal code, destination zip code, or the bill to account number
• International shipments require one of the following: origin postal code, destination country, or the bill to account number
What are the hours of delivery?
Monday to Sunday
7 AM to 9 PM