Parcel tracking Info – This is an all-in-one Universal Parcel Tracking website for all courier companies. You can Track Your package at any courier company with the help of Packet tracking. Just enter Your tracking number and click on the Track button, to check the live status of your package. Parcel Tracking is a Universal Courier Tracking service that tracks packages and shipments from various carriers and postal services worldwide, like USPS, UPS, DHL, FedEx, TNT, etc. With this service, you can enter your parcel tracking number and get real-time updates on its location and estimated delivery time. Parcel Tracking works by aggregating tracking information from different carriers and providing a centralized platform for users to access this information. This service can benefit individuals and businesses needing to track multiple shipments from different carriers.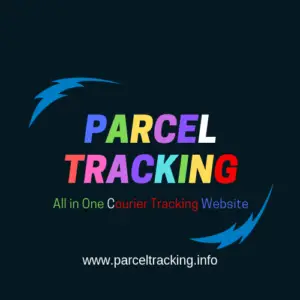 Parcel Tracking is the world's most trusted website to track more than 1900 Plus courier company parcels. PT also provide all complementary solution to courier tracking like support, transport Problem, Postal code, Pin code, etc.
How do I track a package?
On the Parcel Tracking website, you need the tracking number of any courier company. Enter your tracking number and click the track button; your live parcel location will be displayed on the screen.
To track a Parcel, enter your tracking number on this page and hit Track Package.
How do I track a parcel?
Track your parcel
Tracking Number. Find the waybill number on your package – this is your tracking number.

Enter Tracking No. Use your tracking number in the panel at the top of this page. Click on the track button

Location. Check where your package is right now.
What is a tracking number?
A tracking number or tracking code is an individual number or code assigned to each Parcel, which provides you to monitor the progress of the parcel between the countries or even inside one country.
Tracking numbers can be global or traceable only within the country of the sender.
The tracking number in the format of the Universal Postal Union looks like RA123456789CN, where the first 2 letters are the type of parcel and the last 2 letters are the code of the country of source. Packages with such numbers can be tracked right until delivery.
Other shipments can be delivered by courier, transport, and logistics companies, and how tracking codes look can vary a lot: CTAFT0000160477YQ, UPAAB000000251682107, AEL10105033654UA, SGADN143797855.9114901075742452019146
Different Courier Company Tracking Number Formats
USPS Tracking Number Formats:- LZ158678252CN, 9114901075742452019146,
UPS Tracking Number Formats:- 1Z9R52E86804141860, 1Z589Y4Y0395085597
DHL Tracking Number Formats:-1Z9R52E86804141860
FedEx Tracking Number Formats:-1Z9R52E86804141860, 794666978391
DTDC Tracking Number Formats:-1Z9R52E86804141860
Universal Tracking Number Formats:-1Z9R52E86804141860
India Post Tracking Number Formats: –1Z9R52E86804141860
How do I track a package with a tracking number?
How to track a USPS package using parceltracking.info
Navigate to 

https://parceltracking.info/

Enter the USPS tracking number (to find it, simply look at the bottom of a shipping label) in the search bar; 

Click on "Track".

View the scan history and status report of your package.
Can I track my parcel without a tracking number?
Can I track a parcel without a tracking number?
No, you need tracking or a reference number to track a parcel sent via Royal Mail or Perciformes Worldwide. If you have the tracking number from the sender it's likely in some cases to use it in the Royal Mail Track & Trace tool. Try it on Amazon logistics tracking
How to Find Tracking Number
You can find your parcel tracking number in the following way
Locating Your Tracking Number in Your Email
Finding Out Your Tracking Number over the Phone
Using Your Tracking Number to Track a Package Online
International Package Tracking / Universal Parcel Tracking
Parcel Tracking or Package tracking is a method to track the live location of a parcel or courier or package that is transported by a shipping company or courier company or any e-commerce company.
This process is performed by entering the tracking number or reference number provided by the company Online, It will show all information related to the parcel like current location, delivery time and date, or any other delivery status.
Our tracking tool tracks parcel Tracking Info (universal parcel tracking) from any post company. A powerful tracking tool system that will provide your shipping info by courier tracking number lookup from any international courier company like –USPS, UPS, DHL, FedEx China Post, Speedway, 4PX Express, Amazon Logistics TBA, EMS packet, Dynamex, AliExpress – Standard Shipping, Intercom Express, Hermes, Deutsche Post – DHL Global mail – DHL
USPS Tracking – United States Postal Service Tracking
USPS Tracking allows the customer to track their parcel with the help of the courier tracking number provided by USPS. Customers can track their courier live status and know the delivery date & time by entering the tracking number on a tracking tool like ours. You can also track your USPS courier Here  USPS Tracking
UPS Tracking
UPS is a courier and logistics company that provides people with many shipping options. To Track UPS Parcel Online, Go to the tracking page, enter the tracking provided by UPS, and click on the track button. It will show you the live status of your parcel and other delivery details like delivery date and time. Some company provides live parcel tracking. UPS Tracking
UPS Surepost Tracking
UPS SurePost is a courier service provided by UPS company for the ground delivery network for the maximum delivery journey and delivery of the parcel to the US Postal Service for final delivery to the customers. You can Track Your UPS SurePost Package Here by entering the tracking number. UPS Surepost Tracking
Track Individual Courier Tracking of Any Company Here