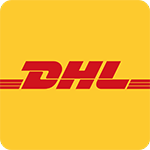 Why there are no tracking histories of my Package shipment?
The most frequent cause is wrongly typed DHL tracking number. It is recommended to check with the sender if you are not sure what the tracking number is. Additionally, it may take some time (normally up to 24 hours) for a new cargo to show up in the system.
DHL Tracking Number Formats
DHL eCommerce: L/R+a letter+nine digits+DE, CNAOG+ten digits, SGKEN+ten digits, sixteen/twenty-two digits, GM+sixteen/eighteen digits, A+a letter/number+000+fifteen digits, SGAGS+six digits.
Examples: SGAGS292388, CNAOG0000077749, RX444172478DE, GM275322484009027685
Example: JD014600004291022110
DHL Customer Care Service
1800 11 1345
What are the hours of DHL delivery?
Monday to Sunday
7 AM to 9 PM
You can use DHL Tracking Services 24*7.
Parcel Tracking Provide All in One solution for all courier Company to Track There Parcel Services.
DHL Tracking
| Common Carrier Tracking Information | Contact Information |
| --- | --- |
| UPS | Phone: 1-800-742-5877 |
| U.S. Postal Service | Phone: 1-800-222-1811 |
| Amazon Logistics (AMZL_US) | About Deliveries by Amazon Logistics |
| FedEx | Phone: 1-800-463-3339 |
| DHL Express | Phone: 1-800-225-5345 |
USPS, UPS DHL Fed Ex
How do I track shipments using DHL ExpressWAP?
On your WAP phone, enter www.dhl.com in the browser.
Select the "Tracking" option and scroll down to enter the waybill number you wish to track. Remember to select the language in which you want to receive the results.
Click "Track" to get your shipment information