---
The Royal Mail is a Courier service and postal company in the UK – the United Kingdom, originally established in 1516. The company's subsidiary, Royal Mail Group Limited, operates the brands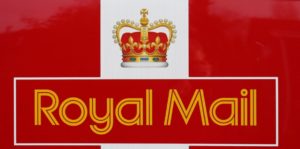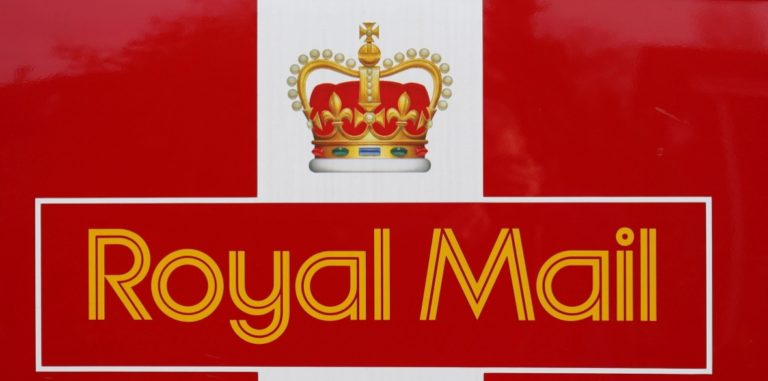 Royal Mail and Parcel Force Worldwide.
Royal Tracking Number Formats
Royal Mail Tracking Number format is a combination of 13 alphabetic and numeric characters, normally starting with 2 alphabets, followed by 9 digits, and ending with "GB" (e.g. AA 000 000 000 GB).
Below are samples of Royal Mail tracking number formats
JV620553954GB
050111C31F4
32048619500001B3A6F40
0210DAD9015248A2
0B0480284000010307090
Royal Mail Contact Number
Customer Service
Phone: 03457 740 740 (within the UK)
Phone: +44 1782 668 007 (outside UK)
Email: customer.service.team@royalmail.com
Other Contacts
Phone: 03457 777 888 (Redirection)
Phone: 03456 021 021 (Redelivery)
Phone: 03457 641 641 (e-shop)
Phone: 0344 800 4466 (Parcelforce)
or You can contact them with – Contact us Page
Royal Mail International Tracking
Track Your Parcel live status sent with Royal Mail International Standard Tracking. Just enter your tracking number and check the parcel delivery status live
What tracking information will I see for International services?
International Tracked & Signed – tracking within the UK and after leaving the UK, online delivery guarantee, and signature on delivery

International Tracked – tracking within the UK and after exiting the UK plus the online delivery assurance 

International Signed – tracking within the UK and signature on delivery
Royal Mail Standard Airmail Tracking
UK post tracking airmail tracking works for the parcel in or out of the UK
Find your tracking number may be called it barcode or reference on your postage receipt
Enter the tracking number and click on the track button, Our system will track your parcel and show you the live location of your mail.
Royal Mail Tracking Outside UK
For some European areas, RM uses a Royal Mail Group Limited company called GLS. You can track GLS mail with us by entering the tracking number.
Austria (for International Tracked and International Tracked & Signed), Bulgaria, Czech Republic, Germany, Greece, Hungary, Luxembourg, Poland, Portugal, Romania, Slovakia, and Slovenia.
Royal Mail Tracked 24 and 48®
Royal Mail Tracked 24 and 48® This parcel services with the speed of 24 & 48 Hours. it provides full online tracking with SMS/email support and £100 compensation Cover. If you want Signature delivery choose RM 48 and it will be delivered in 2-3 days.
Royal Mail 1st Class Parcels Tracking
Fast, reliable parcel delivery across the UK. 1st Class Parcels aims to deliver parcels weighing up to 20kg the next working day, including Saturdays. It's a fast, cost-effective UK-wide delivery service for customers that send less than 1,000 parcels per year.
Royal Mail Special Delivery Guaranteed Tracking
Guaranteed next-day parcel delivery. When it's simply got to be there, Royal Mail Special Delivery Guaranteed® offers timed delivery by 9am or 1pm next day with inclusive tracking and signature on delivery. Saturday delivery is available for an additional charge.
UK_RoyalMailSecondClassStandard Tracking
Royal Mail Tracking Status Meaning
When you send mail with Royal Mail using a tracked service, your item gets scanned at various points in its journey.
Advised – As soon as Royal Mail have the details about a parcel being sent in their systems the tracking results will state 'Advised'. As soon as the item enters Royal Mail network it will get a tracking scan and the Advised status will change to 'In progress'
Advised to collect from a Post Office – My parcel tracking results states 'addressee advised to collect from Post Office' and the driver left a card. What shall I do now? o ensure that your parcel has been delivered safely, we need a signature. If this is not possible, then the driver will leave a card with the details of the local Post Office where your parcel is being securely held for you to collect from the next working day.
Attempted delivery – Our driver has called to deliver your parcel, but was unable to get anyone at the address to sign for it. They will have left a card detailing what they have done with it and the next steps you need to take. This is likely to be either taking it to a local Post Office to be held securely for you to pick up (the card will give the details of the Post Office and our website tracking will be updated when our driver has handed over your parcel and it is available for you to pick up), or taking it back to our depot. The card will explain if a further delivery will automatically take place or whether you need to contact us to make arrangements for receiving your parcel
In transit – Your item is on its way through our network. This message can cover several stages of its journey. You'll see more details of its location and status when you enter your reference number.
Delivered to your address or a neighbor – We've delivered the item as addressed, or to a neighbor. If we leave the item with a neighbor, we'll leave a 'Something for you' card to tell you where it is. You might see this message even if you've had your item delivered to a work address or business. We'll leave a 'Something for you' card if we couldn't deliver to the business address on the item. If you haven't had the item or a card, please check with your colleagues or the postroom to see if someone has accepted the item on your behalf.