Yanwen Tracking Number Format
The most common tracking number format is AA 9999 9999 99AA.
Customer Service
Call 010-64656790/91/92/93.
Yanwen Tracking in English
Get readable English statuses for Yanwen-tracking numbers. We translate Chinese language statuses to English for Yanwen and other Chinese couriers.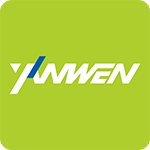 Why there are no tracking histories of my Package shipment?
The most frequent cause is wrongly typed tracking numbers. It is recommended to check with the sender if you are not sure what the tracking number is. Additionally, it may take some time (normally up to 24 hours) for a new cargo to show up in the system.
What are the delivery hours of Yanwen-Tracking?
Monday to Sunday
7 AM to 9 PM
---
Yanwen-Tracking in the USA
Yanwen usually acts as an intermediary merchant from China to the USA. After arriving in the United States, Yanwen package it transferred either to USPS Tracking or FedEx Tracking.
Yanwen Tracking Canada
Parcels from China to Canada are often carried by Yanwen and then delivered over to Canada Post.
Just enter your Yanwen or Canada Post tracking number to get it tracked across all carriers.
Yanwen Tracking UK
Yanwen parcels after arriving in the United Kingdom are passed to and delivered by Royal Mail.
Yanwen-Tracking in Spain, Italy, France, Germany, Portugal
Yanwen Express AM tracking
Parcel Tracking Partner's
yanwen shipping tracking
Yanwen Logistics tracking statuses
Status
Description
Assigned destination country post tracking number
Depart from the airport of the original country
Arrived at Alataw Pass
Released from customs
Arrived at Malasevic station
Airline departure
Handed over to the airline
Arrived at Shanghai Exchange Station
Arrive at the sorting center
Leave sorting center
Sorting completed
Departed from Yanwen Facility
Process completed in Yanwen Facility
Picked up
Item is at agent warehouse
Item departed from origin
Item arrived in Istanbul
Item Forwarded to Destination Country
Item was uplifted to flight to destination country
Item arrived at destination country